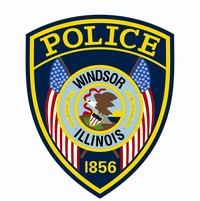 The Windsor Police Department's Patrol Division is dedicated to enforcing the laws to ensure the Windsor community is a safe and enjoyable place to live and work. This is the most visible and recognizable division of the department.
Officers assigned to this division perform a variety of duties, which include but are not limited to:
Provide response to reports of criminal activity
Apprehend criminals and wanted persons
Respond to motor vehicle accidents
Enforce motor vehicle violations
Perform preventative and deterrent patrols
Direct traffic at an accident scene
Perform animal control related duties
Initiate non-felony police reports
Respond to parking complaints
The Windsor Police Department is comprised of Illinois state certified police officers.

The Chief of Police is Travis Boyer.

The part- timers are Butch Hendrix, Sean McQueen, Nick Shasteen, Ryan Berkheimer, Brad Phegley, Chris Debolt.