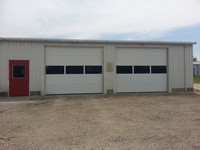 Windsor Area Ambulance Service Station 1
The Windsor Area Ambulance Service is the sole provider of pre hospital care in and around the City of Windsor. The service is licensed as an ALS (advanced life support) service providing on call EMT-Paramedics and EMT-Basics- 24hours a day/7 days a week/365 days a year.
To reach the ambulance service call 217-459-2291 for non-emergency questions. For all emergencies please call 217-459-2300 or 911.